About us
Our mission is to inform people of the climate impact of aviation and inspire people to travel by other means.
Flight Free UK was set up in 2018 by Anna Hughes, a behaviour change specialist and long-time advocate of flight-free travel. We challenge people to take a year off flying to reduce emissions and shift the norm away from aviation. Our short-term challenge is a great way to inspire long-term behaviour change, and we show that individual consumer choices can lead to industry and system change.
Prompted by the IPCC '12 year' report, and inspired by the Swedish flygfritt (flight free) movement, Flight Free UK launched its first 'flight free year' pledge in 2019. We collected over 6000 pledges from people promising to take a year off flying, before Covid came along and took the decision out of people's hands. You can read how Covid affected our campaign on our blog. Despite the travel difficulties brought about by the pandemic, we have continued to inspire people to travel without flying for the sake of the climate.
We know that individual action alone isn't enough when it comes to responding to the climate emergency, but our campaign is about more than lots of individuals changing their travel behaviour. Our collective action puts pressure on government and industry to make low-carbon travel more accessible for more people. More powerfully, we are heavily influenced by those around us, so as more people choose to stay on the ground, many more will follow.
Our work is part of a wider range of measures that will lead to a reduction in aviation emissions, and we work with groups who work in other areas, for example resisting airport expansion, demanding fair taxation, and exposing government and industry greenwash. We are part of the Stay Grounded Network.
Our positive campaign empowers and inspires people to give flight-free travel a try, for the sake of the climate and for their own benefit as travellers.
What do people say about us?
Flight Free UK made me change the way I travel, and I take every opportunity to pass on the message.

~ Jayne, Leeds
Flight Free UK feels like being part of a community that really does understand and really does care.

~ Sian, Bristol
The team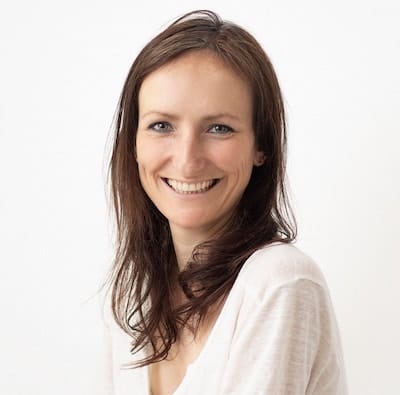 Anna Hughes
Director
Behaviour change specialist Anna has worked in sustainable transport since 2008, at first focussing on bikes with Sustrans, and now on aviation with Flight Free UK. A lifelong environmentalist, she stopped flying more than ten years ago. A favourite flight-free trip was cycling the length of France to swim in the Mediterranean at Nice – returning by train rather than cycle home!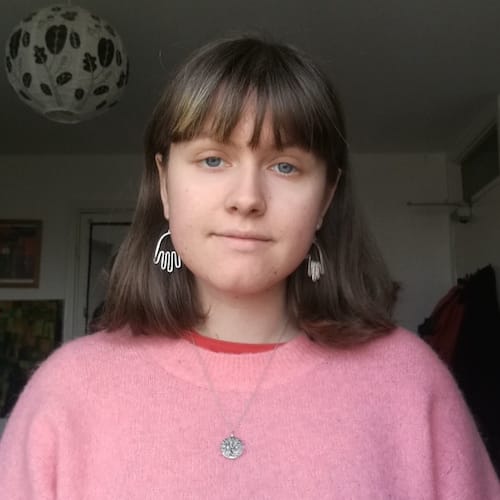 Emily Taylor Kent
Social media
Based in Bristol, Emily volunteers for sustainable shopping and events space Sparks and works as a music venue steward. Through her Geography degree she learned about climate change and the important role that transport plays in sustainable transitions. Her dream flight-free trip would be interrailing across Europe.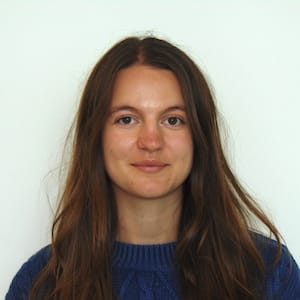 Evie Vouillemin
Podcast
Evie works for the Energy Saving Trust in the sustainable transport team, and runs the eco blog Green Habits UK. She also volunteers for the Royal Parks in Lewisham, where she lives. Her dream flight-free trip would be to travel through Italy via train, especially Verona, Florence and Sorrento.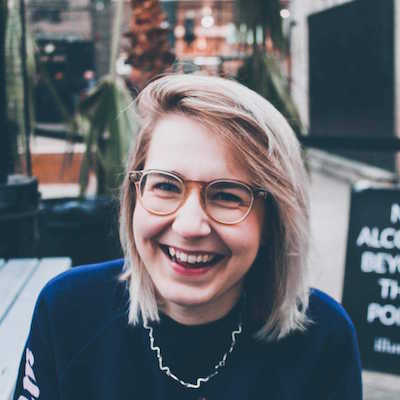 Gemma Pike
Admin
Gemma lives in South East London and works for Amnesty International. Volunteering has been a constant feature of their working life, including for the Green Party and Flight Free UK. Gemma also picked the Northern Lights as their dream flight-free trip, but a close second comes the Trans Siberian railway – while wishing for peace in that region.
Hannah Blair
Social media
School leaver Hannah lives in Milton Keynes and manages a gelato shop. She is currently studying 'Making Positive Social Change' by the Open University and Oxfam, focusing on strengthening her skills to become a Changemaker in a variety of ways. Her dream flight free trip would be interrailing Europe, exploring countries like France, Germany, and Spain by train.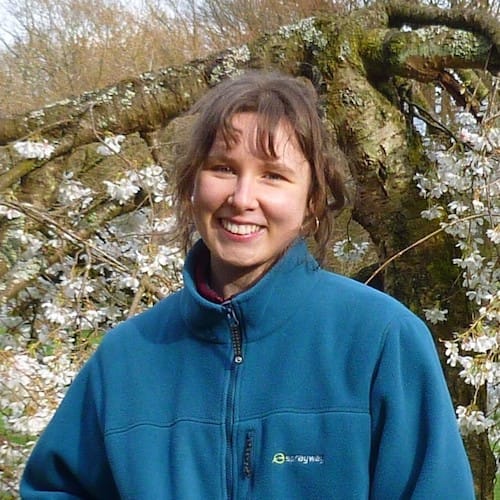 Isabella Chalmers-Arnold
Social media
BA Geography Graduate Isabella is an active social and environmental justice advocate, with a particular interest in making sustainable transport accessibility less ableist. Her dream flight-free trip would be to Brazil by boat, then campervan through Brazil, Venezuela and Ecuador!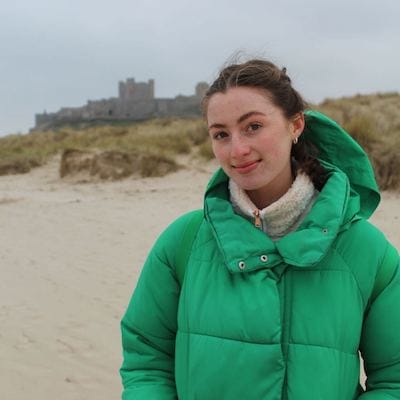 Louise Millington
Podcast
Originally from Liverpool, Lou now lives in Redcar, promoting active travel in the Tees Valley. She is passionate about acting and using the arts to tell stories and inspire people to create positive change. A dream flight free trip would be touring Europe in a campervan, living the simple life!
Mark Taylor
Admin
Living in delightful North Norfolk, Mark has previously worked for Fauna and Flora Intl and WCMC (World Conservation Monitoring Center). He gives regular climate change talks at a number of events, fairs, churches and community centres in his local area, and recently set up a repair cafe in Norwich. A dream flight-free trip would be to travel to Japan by train.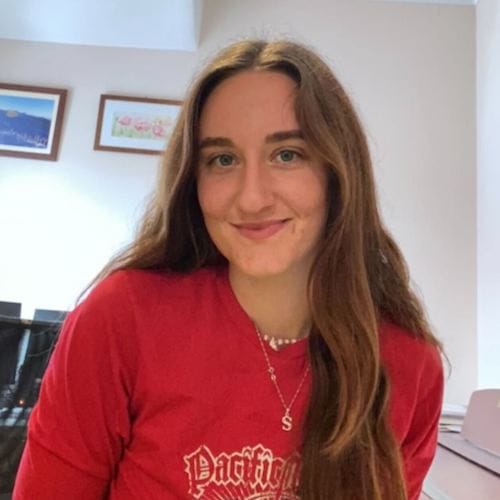 Seren Rayment
Social media
Welsh-speaker Seren lives in Cardiff and works as a fundraiser for sustainable transport charity Sustrans. She has volunteered with various conservation and sustainability charities, and has excellent eco-credentials through cycling everywhere. A dream flight free trip would understandably be by bike, around Europe, inspired by a recent family bike adventure in Norway.
Board of directors
We are governed by a Board of Directors that meets regularly to ensure we fulfil our charitable duties and adhere to Charity Commission guidelines.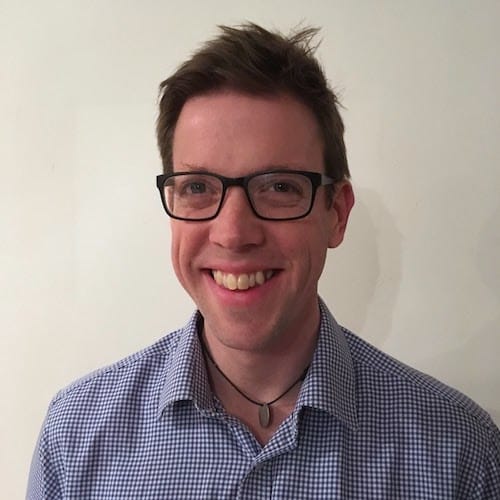 James Frecknall (Chair)
Teacher, Green Party councillor and one-time TV star James lives in Hertfordshire with his family. A keen cyclist and challenge-seeker, he has previously cycled through every English county using Sustrans trails, and he also holds the Guinness world record for the biggest blanket fort. His dream flight-free trip would (also) be to the far north of Norway to see the Northern Lights.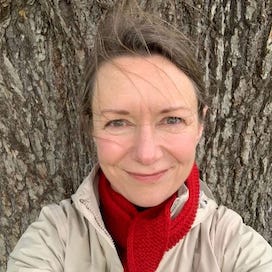 Maggie Robertson
Born in England, brought up in Scotland and Wales, Maggie now lives in Cornwall. She has a teenage son and is married to a polar scientist, which has made her deeply concerned about climate change. She has a Master's degree in geography and is a former university manager with experience in strategic planning, resource allocation and risk management. She spent her honeymoon cycling in the Dordogne, and her dream flight-free trip would be to explore the Danube Delta by boat.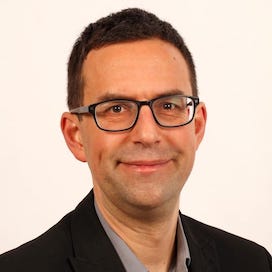 Lenny Sayers
Classical musician Lenny heads up the Green Team in his orchestra, encouraging the use of sustainable transport such as using the train to tour in Europe. His interest in low-carbon living means he takes his clarinets to work in his bicycle trailer. Lenny's dream flight-free trip would be to tour the Alps on his bicycle, perhaps even cycling all the way there through the Netherlands and down the Rhine through Germany. He did this with his dad when he was 15 and would love to go back.
Advisory Group
Our advisory group is made up of industry experts and campaigners: Jamie Andrews, Co-founder, Loco2 (now RailEurope); Daniel Elkan, Founder, SnowCarbon; Natalie Fée, Founder, City to Sea; Cait Hewitt and Tim Johnson, AEF; Maja Rosén, Founder, We Stay on the Ground; Max Wakefield, Director of Campaigns, Possible.