Why Flight Free?
Aviation is the fastest growing contributor to greenhouse gas emissions at a time when we desperately need to reduce them.
Video showing European flights gradually starting again after the Icelandic volcanic ash cloud in 2010
Although aviation currently makes up less than 5% of global emissions, this is because most people have never been on an aeroplane; the same people who will be hit first and hardest by climate breakdown.
For those who can afford it, flying can make up the single largest part of their carbon footprints. A return long-haul flight is roughly equivalent to driving for a year or eating a meat-heavy diet. Even if you take other measures to be environmentally friendly, one flight can wipe out those savings. Living sustainably whilst continuing to fly is impossible.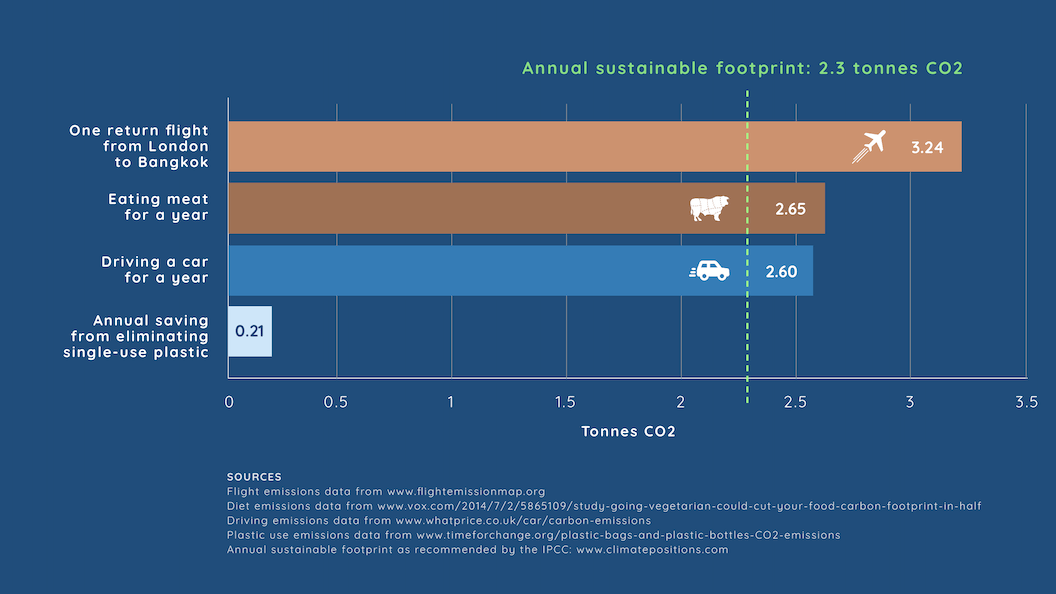 The good news is that reducing the amount you fly is the easiest way to make a meaningful reduction to your carbon footprint, and there are lots of alternative ways to travel.
In Sweden, where the Flight Free campaign has been running the longest, and helped by Greta Thunberg and the Youth Climate strikes, there has already been an 8% reduction in demand for flights. When we come together, real change is possible.
Find out more in our FAQs